A.A. HOTLINE NUMBER
Are you struggling with alcohol?  Talk to someone that understands. We're here to help…Give us a call.
775-513-7975
SINGLENESS OF PURPOSE
"The Primary Purpose of an A.A. group is to carry the A.A. message to alcoholics.  Experience with alcohol is one thing all A.A. members have in common.  It is misleading to hint or give the impression that A.A. solves other problems or knows what to do about drug addiction."
ZOOM MEETINGS
The following groups are conducting Zoom Meetings. For meeting info contact each group separably as meeting id numbers can change.
Noon in the Other Room contact number 775-751-8776
Sharing How It Works contact text only 775-954-6240
Tuesday Women's contact 951-264-7642
TGIF contact 775-209-0188
MEETING GUIDE APP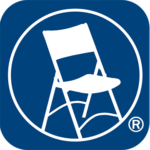 Brought to you by Alcoholics Anonymous World Services, Inc., Meeting Guide is a free of charge meeting finder app for iOS and Android that provides meeting information from A.A. service entities in an easy-to-access format.
UPCOMING EVENTS & ANNOUNCEMENTS
5:30PM  Wenesday April 1  District Meeting     Oasis Center, 1059 2nd Street Pahump,Nv       Map
March 15 Dist. 17 Talent No Talent Sidedish Cook Off  @Oasis 1PM after meeting
May 17 Dist. 17 The Anomymity Police @Oasis 1PM after meeting
March 6-8 PRAASA in Tucson
July 2-5 Detroit Michagan International
SUBSCRIBE TO GRAPEVINE
http://www.aagrapevine.org/