A.A. HOTLINE NUMBER
Are you struggling with alcohol?  Talk to someone that understands. We're here to help…Give us a call.
775-513-7975
SINGLENESS OF PURPOSE
"The Primary Purpose of an A.A. group is to carry the A.A. message to alcoholics.  Experience with alcohol is one thing all A.A. members have in common.  It is misleading to hint or give the impression that A.A. solves other problems or knows what to do about drug addiction."
ZOOM MEETINGS
The following groups are conducting Zoom Meetings. For meeting info contact each group separably as meeting id numbers can change.
PAHRUMP ZOOM MEETINGS AS OF 8/1/2021
TUESDAY WOMEN'S AT 6:30 PM.  CALL 951-264-7642 FOR INFO
FRIDAY TGIF AT 6:30 PM Zoom ID 894-8509-9272
Password: 834873
MEETING GUIDE APP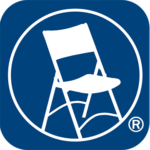 Brought to you by Alcoholics Anonymous World Services, Inc., Meeting Guide is a free of charge meeting finder app for iOS and Android that provides meeting information from A.A. service entities in an easy-to-access format.
UPCOMING EVENTS & ANNOUNCEMENTS
Next District meeting Wednesday Oct 6, 2021@ 6:30pm@1230 LoopRd (zoom.com)ID:Zoom Meeting ID: 999 9679 0173 Pass Code: Unity
SAGSC: January, May, July, and November, 2nd Sunday of the month, 12:15 GSR & DCM training, 1:15-3:00pm SAGSC Meeting. All on zoom meeting now, watch for e-mails.
The Area 42 Fall Assembly is scheduled for September 10-12, 2021. Pre-registration for the Fall Area Assembly is now open.
Lovell Canyon Campout Labor Day Weekend
SUBSCRIBE TO GRAPEVINE
http://www.aagrapevine.org/